Microresidence Meeting 2019: Report 1
March 2019
1. Outline
The Microresidence Network is a network of small-scale, artist-run AIR that was established by several microresidence directors following the Res Artis General Meeting 2012 Tokyo. Recent international meetings held by the network include a microresidence session held concurrently with the Res Artis Meeting 2018 Rovaniemi (Finland) in June of 2018, which was organized with the cooperation of Artbreak, a locally based microresidence. It was as a continuation of the session in Finland that the Microresidence International Meeting was arranged in Japan in February 2019. That is to say, as a continuation of the Microresidencies workshop at the three-day ResArtis Meeting 2019 Kyoto, the Microresidence Meeting 2019 Kyoto in Nishi-jin was held over two days at Koshoji Temple in the Nishi-jin area of Kyoto through the cooperation of the Kyoto-based microresidence, ANEWAL Gallery. This was followed at Youkobo in Tokyo with Armenia Evening, a microresidence mini-forum or terakoya (signifying an informal study group in Japanese) held to bring this series of international microresidence meetings to a close.
  I would like to express my gratitude to Kyoto Art Center, which provided special support to realize the Microresidence Meeting on this occasion, as well as Villa Kujoyama and the Embassy of the Netherlands for providing our microresidence colleagues and meeting participants with the opportunity to participate in the Networks + Artworks Evening (a satellite event for Res Artis 2019 Kyoto) held at Villa Kujoyama. Additionally, I would like to thank respective microresidence hosts for providing the participating international microresidence directors with such a valuable experience of staying in Kyoto.

Tatsuhiko Murata
Microresidence Network, Youkobo Art Space
2. Microresidence Meetings 2019: 
①Res Artis Meeting 2019 Kyoto  – Creative Encounters: Reimagining Residencies
"New Residency Typologies – Microresidencies"  (workshop)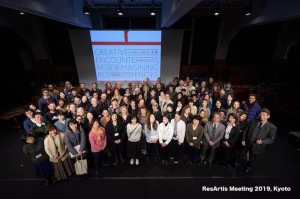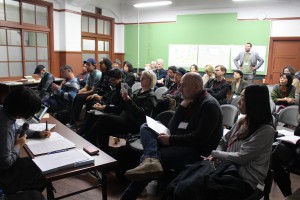 DATE:2019. 02.07. 13:00-16:00
VENUE:Kyoto Art Center
ORGANIZER:Kyoto City, Kyoto Art Center, Agency of Cultural Affairs
MEMBERS:Members of ResArtis and Microresidence Network, local & international AIR organizers, Artists and art related professionals ( 50 people)
ResArtis Meeting was held in Kyoto Art Center from 6 – 8 February. As a program of the second day, we carried out a workshop collaborated with the Artist-Run Alliance in the meeting. More than ten directors of domestic and international microresidences introduced their activities, and discussed the charm and possibilities of the microresidencies with audiences.
>>more

②Microresidence Meeting 2019 Kyoto in NISHI-JIN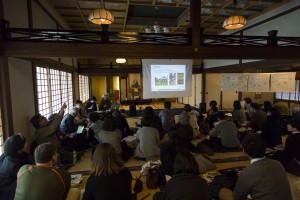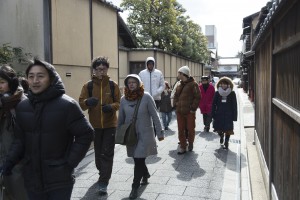 DATE:2019. 02.09-10  13:00-18:00
VENUE:Koshoji Temple, Kyoto
ORGANIZER:Microresidence Network, NPO ANEWAL Gallery, Kyoto Art Center
MEMBERS:Members of  Microresidence Network, local & international AIR organizers, Artists and art related professionals (60 people)
Two-day workshop, meeting and event, co-organized by NPO ANEWAL Gallery. Taking place in a historical temple in Kyoto, the workshop consisted of presentations and workshop on Day 1, domestic and international artists will have the opportunity to consult with Microresidence directors and other professionals with the aim of fostering new experiences & networks. It lead to new opportunities for local artists to participate in microresidencies not only in Japan and overseas. The second day, optional program, included a Zen meditation and breakfast at the Temple in the early morning, and a guided tour of Nishin-jin district. Afternoon was two seminars, about AIR administration and Japanese Law, the other was Writing Funding Applications and Giving Presentations, but only Japanese.
>>more
③Microresidence Mini Forum, Armenia Evening(Terakoya@Youkobo)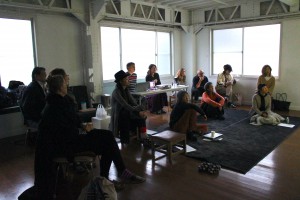 DATE:2019. 02.15  17:00-21:00
VENUE:Youkobo Art Space, Tokyo
ORGANIZER:Microresidence Network, ACOSS, Armenia & Youkobo Art Space, Tokyo
MEMBERS:Microresidence organizers in Tokyo area and international air related professionals (30 people)
Event named 'Armenia Evening', take place in Youkobo with Mkrtich Tonoyan, director of ACOSS, who was residency as a researcher in Youkobo program. Introducing and discussing about AIR activities in Armenia also his network activities through Caucasus, Russia and Europe, also the TrasArtist as global network and some presentation of Microresidence based in Tokyo.

④Networks + Artworks Evening, Villa Kujoyama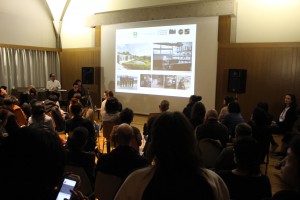 DATE:2019. 02.08  18:00-21:00
VENUE:Villa Kujoyama, Kyoto
ORGANIZER:Villa Kujoyama and Embassy of the Netherlands in Japan.
MEMBERS:Local & international AIR organizers and artists (100 people)
Villa Kujoyama hosted a satellite event of ResArtis Meeting. Participants had an opportunity to meet and interact directly with professionals from Japan along with international experts in an informal networking/Q&A session.

3. Microresidence Meeting Participants
01_Kaisa Keratar & Antti Ylonen (WARIA Artbreak AIR| Ii, Finland)
02_Mkrtich Tonoyan(ACOSS|Yerevan, Armenia)
03_Sam Thomas & Ponarii Tanner (Te Arerenga|Rarotonga, Cook Islands, NZ)
04_Steven Albutt & Yuka Namekawa(StudionAme|Leicester, UK)
05_Julia Galerie Huit(Galerie Huit Arles|Arles, France)
06_Gideon Smilansky(Artist-run Alliance|Tel Aviv, Israel)
07_Marie Fol(On the Move|Brussels, Belgium)
08_Heidi Vogels(Trans Artists|Amsterdam, The Netherlands)
09_Mariko Hori(Artist|Japan/Amsterdam)
10_Shiro Masuyama(Artist|Japan/Belfast, UK)
11_Hiroshi Matsuzaki(Studio Kura|Fukuoka, Japan)
12_Izumi Sakamoto(AIRY|Yamanashi, Japan)
13_Masakatsu Iitaka(ANEWAL Gallery| Kyoto, Japan)
14_Tadayoshi Numasawa(Art Space Yosuga|Kyoto, Japan)
15_Tatsuhiko & Hiroko Murata, Makiko Tsuji(Youkobo Art Space|Tokyo, Japan)

4. Reports and Essays (current as of March 2019)
・Reports
① My own report by Mkrtich Tonoyan
② Microresidency and Res Artis Kyoto 2019 conference Report by Pouarii Tanner and & Sam Thomas
③ Microresidency Meeting in Kyoto by Julia de bierre
④ Feedback from Leicester by Steven Allbutt and Yuka Namekawa
⑤Participating in Res Artis Meeting 2019 Kyoto by Izumi Sakamoto
・Essay
① Thoughts on Microresidence Meeting held in February 2019 by Tatsuhiko Murata
② MICRORESIDENCY by Sam & Po