A Photo Diary of Microresidence Forum 2016 by Tatsuhiko Murata
We together with Mkrtich who is a co founder of the Microresidence Network since 2012 hold a forum and meeting in Yerevan, Armenia in 2016 June as a fifth anniversary of our Network. Nice to meet him and his family, friends from not only Armenia. It was a small scale meeting like Terakoya because of Tebento style which we should manage budget ourselves but happy to meet and talk face to face each other. And we did common recognition each other to develop and activate the network.
And for myself, it was great opportunity to be here after 1966 when I was a student, the city became just a modern almost same as big cities in the world, busy, rush and consumer society, renovation of the surface in my understanding honestly. But very happy to visit again the St. Etchmiadzin where I was in 1966.
Here is a photo diary of related activities during the forum and meeting in Yerevan and suburbs.
Visiting site, art scene in Yerevan during the days:

1. The Republic Square  |15 June
Open air display "Cultural Genoside-the Meaning of Cross-stones" at the park of west of Vernisage,
Armenia-Mariott, Tatsuhiko stayed here when he was a technical college student in 1966, it was the Soviet Armenia
Official Hotel: A drink of Kilikia draft!
Acoss New studio and residency Tonoyan home|15 June and 18 June
2.  Rubiniants street area which ACOSS exist guided by Teruhi Tonoyan|15 June
Nice view of Mt Ararat and Caucasus Mountains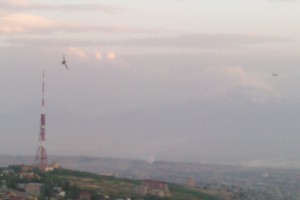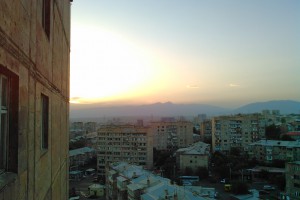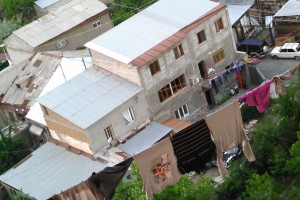 3.  St. Etchmiadzin|16 June
Visiting St. Etchmiadzin after 50 years for Tatsuhiko in 1966, deeply impressive visit for us!
Very happy to be in the Cathedral where the first visit the Pope next to us on 24 June 2016, Armenia the first officially Christian state in 301 AD!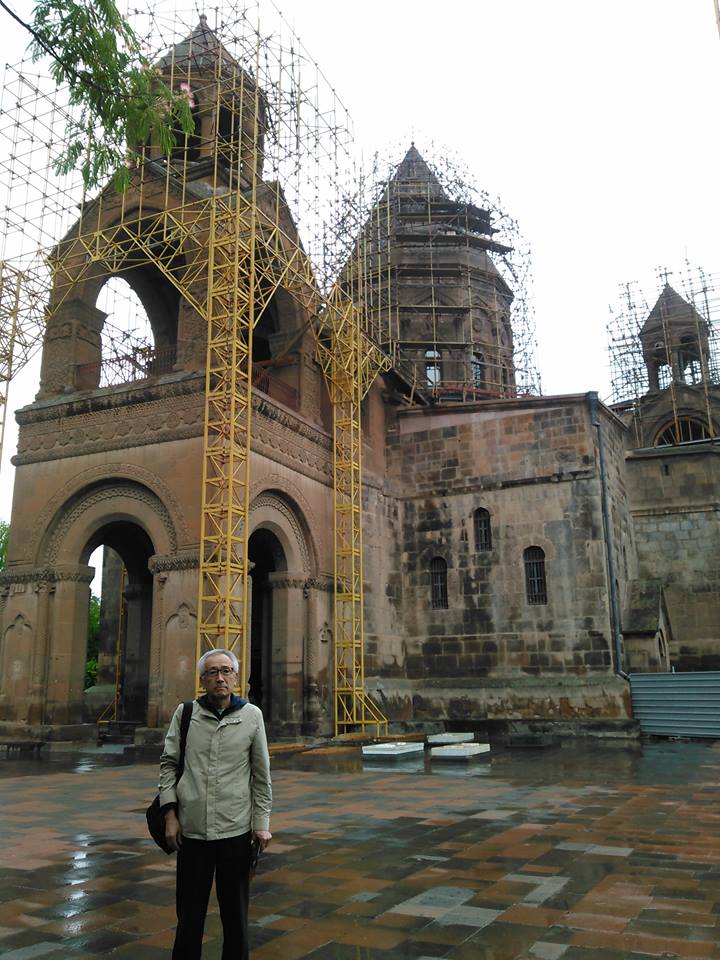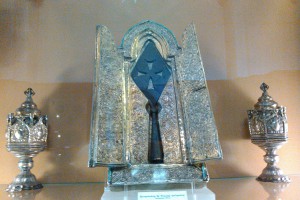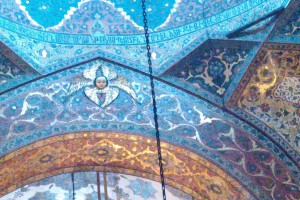 4.North in the city of Yerevan|17 June
The Azatutian Square, the Opera and Barett, A Khachatrian
The Cafeesjian Center for the Arts, the Cascade Complex: http://cmf.am/
Golden Spike
Haghatanak Park: a drink of Kilikia beer again!
5.  "Streem of Light: Post WW-II Repatriation to Soviet Armenia", the Armenian Centre for Experimental Contemporary Art
Open Air Market, Vernisage
The National Gallery, meet again masterpieces of Sarian 50 years after
Pandok Yerevan, the last Kilikia beer with Hrachya and Mkrtich
6.  Excursion to the World Heritages near Yerevan| 18 June
Special guide by Mkrtich and Hrachya
Through near the old ACOSS studio in Bagrevand, Visit Geghard, Monastery of Geghard and the Upper Azat Valley.
We are very happy to joined the divine liturgy on the Sunday.
Visit Garni, The Temple of Garni after that.
Special thanks to the great Tonoyan family, Sose-chan, Seda-chan, Aregnez-chan and Teruhi-san, as Mkrtich Tonoyan daughters, and Mari-san as his sweet wife and Aregnaz-oka san. Ararat Tonoyan as his younger brother who had drove from the airport to our hotel in the beginning of Yerevan in the midnight. And Mkrtich mother's relatives who were together at the mother's birthday party too.
We had met nice Armenian people in this time and happy to talk face to face each time during our stay, we both with Hiroko believe to start some new relationship in this great opportunity, thank you very much.
And SAYONARA Mt Ararat!