Microresidence Meeting 2019 Kyoto in NISHI-JIN・西陣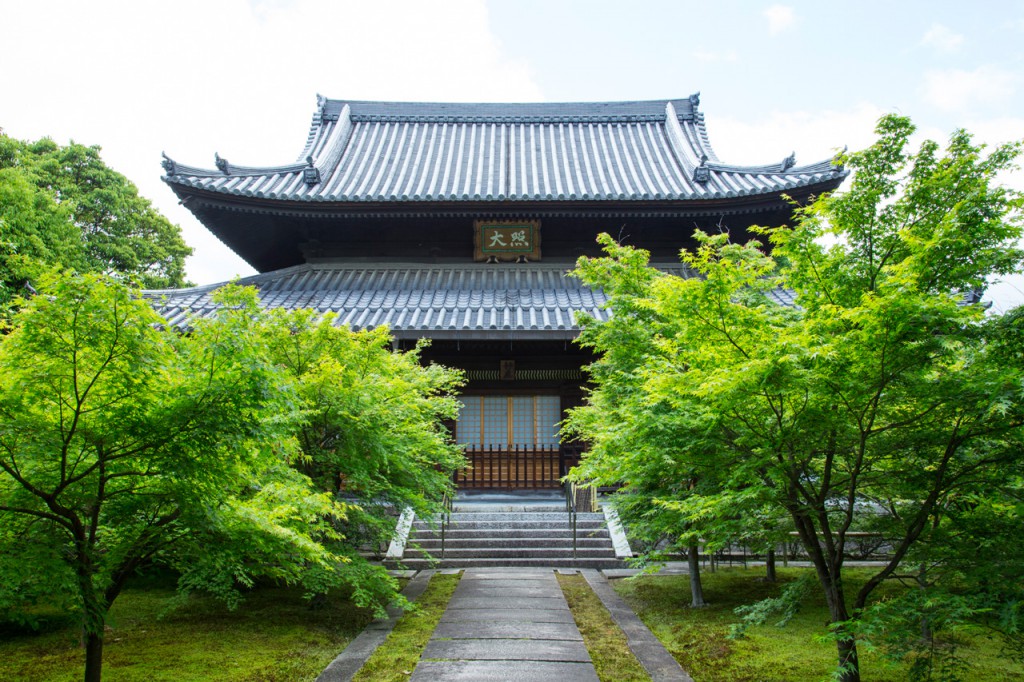 Microresidence Meeting 2019 Kyoto in NISHI-JIN・西陣
INTRODUCTION:
With the aim of introducing a range of domestic and international Microresidence programs and providing opportunities for information exchange and networking, the Microresidence Meeting will hold a two-day meeting on February 9 and 10 at Koshoji Temple in Kyoto. The event is cosponsored by the Artist-Run Alliance.
Taking place in a historical temple in Kyoto, the meeting will consist of presentations and a workshop on Day 1 in which domestic and international artists will have the opportunity to consult with Microresidence directors from Japan and overseas with the aim of fostering new networks and expanding artists' horizons. It is hoped this will lead to new opportunities for domestic and international artists to participate in microresidencies in Japan and overseas. The second day will consist of an optional program, including an early Zen Meditation and breakfast at Koshoji Temple, and a guided tour of Nishin-jin district.
The Microresidence Meeting 2019 has been organized to coincide with the Res Artis Meeting Kyoto, held from February 6 to 8, 2019. Participants in the Micoresidence Meeting are also invited to join the Res Artis Meeting (Registration fee required. For more details, please see the following website: http://www.resartis.org/en/meetings/upcoming_meetings/february_2019_-_kyoto_japan/programme/) The Microresidence Meeting will also be leading a workshop in Res Artis Meeting to discuss the role of microresidencies in society.
Flyer data (only Japanese): MicroresidenceMeeting2019
PROGAM:
-Saturday, February 9: Language bilingual between JP and EN
13:00- :Introduction to Microresidencies and AIR programs in general, in addition to existing AIR networks.
14:00- :Presentations by microresidence directors about respective microresidence programs and activities
16:00- :Workshop and interview session
         Group-1: Interviews with international microresidence organizers for those who wish to experience microresidencies overseas
Group-2: Interviews with domestic microresidence organizers for those who wish to establish a new microresidencies
18:00- : Exchange and Networking Dinner    Dinner at extra charge ¥2,000

-Sunday, February 10:Language Japanese only
6:30 – : Zen Meditation and breakfast (rice gruel) at Koshoji Temple
9:30 – : Guided Tour of Nishijin district near Koshoji Temple
13:00 – : Special Seminar on Microresidencies (Japanese speakers only, choose one)
       Seminar A: AIR Administration and Japanese Law
Seminar B: Writing Funding Applications and Giving Presentations

NUMBER OF PARTICIPANTS: 50 persons
REGISTRARION FEE:
2,000 yen for 9 Feb.(Dinner at extra charge)
3,000 yen for 10 Feb PM.(Zen meditation and Guided tour in morning will be free of charge)
DEADLINE OF RESERVATION:
7 February, 2019
ABOUT Koshoji Temple:
Founded in 1603 by the monk, Kiin Enin, sponsored by Oribe Furuta.
ABOUT the Nishijin District, Kyoto:
The center of the Nishijin District has diverse attractions and resources such as traditional Nishijin weaving and other crafts, traditional culture and entertainment, temple shops, flower street culture, shopping streets and townscapes. Having survived through turbulent times during the Ōnin Civil War, the history of Nishijin Town in Kyoto stretches back more than a thousand years.
MICRORESIDENCE DIRECTORS who will join:
Katsumasa Iitaka,NPO ANEWAL Gallery, Kyoto
Tadayoshi Numazawa, Yosuga Art Space, Kyoto
Izumi Sakamoto, AIRY, Yamanashi
Makiko Tsuji, Youkobo Art Space, Tokyo
Antti Ylonen and Kaisa Keratar, Waria Artbreak, Finland
Mkrtich Tonoyan, ACOSS, Armenia
Ponnari Tanner, Te Arerenga, Cook Islands
Julia de Bierre, director, AiR at Galerie Huit Arles , France. 
Gideon Smilansky, Director, Artist-run Alliance
Tatsuhiko Murata, Microresidence Network
And more
RESERVATION FORM:
https://goo.gl/forms/S6D8lf9JEgvCYNxJ3
CONTACT:
Katsumasa Iitaka (NPO ANEWAL Gallery), Makiko Tsuji (Youkobo Art Space)
E-mail: microresidence2019@gmail.com
WEB: https://microresidence.net
Organizers: Microresidence Network, NPO ANEWAL Gallery, Kyoto Art Center
Co-organizers: Youkobo Art Space, Artist-Run Alliance
Cooperations: Koshoji Temple, ResArtis
Supports: Arts Support Kansai, Agency for Cultural Affairs, Government of Japan 

========================================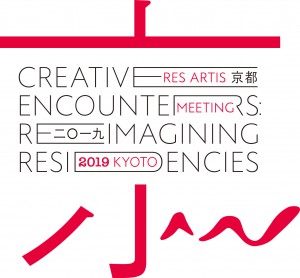 Res Artis Meeting Kyoto, Japan – Creative Encounters: Reimagining Residencies
6 – 8 February 2019 at Kyoto Art Center, Kyoto, Japan      
Res Artis Meeting 2019, Creative Encounters: Reimagining Residencies to be hosted by Kyoto City and Kyoto Art Center in cooperation with the Agency of Cultural Affairs from 6 – 8 February 2019.
This 3 day meeting will address the evolution of artists residency models and rapid expansion of the field.  The meeting will pose questions about the progression of the field using examples in Japan and internationally. How can we evaluate these new models? How can artists residencies remain socially engaged and respond to artists' needs? How are these innovative new models funded?
These key themes of the meeting will be reflected in Kyoto, a unique city where traditional and contemporary arts co-exist.
========
Microresidence Network has a workshop on 7, February.
This program should be registered before hand with extra fee, please check ResArtis Website.
>>program schedule 
Thursday 7 February, DAY 2 of ResArtis Meeting 2019 Kyoto: NEW RESIDENCY TYPOLOGIES 
・TIME : 13:00 – 18:00
・EVENT/SESSION
#1. Simultaneous Workshops AND #2. Tea Ceremony (Tea and refreshments provided)
・VENUE: Kyoto Art Center
・DESCRIPTION
1:00 pm to 4:00 pm: Workshop
4:00 pm to 5:00 pm: Break (Presentation & Group Photo)
5:00 pm to 6:00 pm: Tea Ceremony
The Microresidence Network, a sub-network of ResArtis, founded by Tatsuhiko Murata in 2012, ResArtis General Meeting 2012 Tokyo, is a database of microresidencies all over the globe, with macro impact!
Find out more at this workshop. Introduction of their various existence from each director based on reality presentation from diverse practitioners and as viewpoint from Artist-run Alliance. Also artists who has rich experiences as user of them. And will exchanges opinions widely participant too.
・SPEAKERS
Gideon Smilansky, Director, Artist-run Alliance
Antti Ylonen and Kaisa Keratar, Waria Artbreak, Finland
Mkrtich Tonoyan, ACOSS, Armenia
Steven Allbutt and Yuka Namekawa, StudionAme, Leicester, UK
Ponnari Tanner, Te Arerenga, Cook Islands
Katsumasa Iitaka,NPO ANEWAL Gallery, Kyoto
Tadayoshi Numazawa, Yosuga Art Space, Kyoto
Hirofumi Matsuzaki, Studio Kura, Fukuoka
Izumi Sakamoto, AIRY, Yamanashi
Makiko Tsuji, Youkobo Art Space, Tokyo
Tatsuhiko Murata, Microresidence Network
Antti Ylonen, Shiro Masuyama, Mariko Hori as artists who experienced Microresidence's programs.
And more